This article or section does not meet Yo-kai Watch Wiki's quality standards.

Please improve it as you see fit. Editing help is available.
This article has been flagged since November 7, 2016.
Kiwinyan


キウイニャン

, Kiuinyan
| Attribute | Rank |
| --- | --- |
| | |
Number
Kiwinyan is not numbered.
Side-games number
Kiwinyan is not numbered.
Favorite food
Kiwinyan has no favorite food.
Side-game favorite food
Kiwinyan has no favorite food.
Base Stats

Total: 2880

HP


1190

Spirit


760

Power


930

Speed


1190

Defence


930
Stats of Kiwinyan is unknown.
Yo-kai Medallium biography

"This kiwi-kitty combo has a charming furry coat, which keeps this fruity Yo-kai safe from harm."
Kiwinyan (Japanese: キウイニャン, Kiwinyan) is a Rank B Earth-attribute Yo-kai of the Charming tribe.
Apperances
Biology
Kiwinyan is a light brown bodied Yokai with tiny fuzzy pieces all over it. It has big black eyes and a very pale yellow nose. It's muzzle and chest are white with light green and dashes of dark green, to give it the look of a Kiwi. It's inner-ears are pale yellow with gold lining and black dashes. Attached to it's thin collar is a gold sphere, matching the band around it's stomach. The flames of it's tails are grass-green in color.
In the anime, he is talking to Mr. Crabbycat about what he thinks about the students, while he says that Mr. Crabbycat is in awe because he is eating kiwi and he looks like a kiwi. It shows that he loves to eat kiwis.
Profile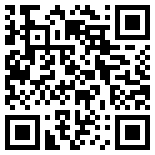 Kiwinyan can be obtained by scanning the QR Code at the Lambert Post Office to recieve the Kiwi Seeds. After that, he and the other Fruitnyans can be found at Harrisville school at day.
Ultra Whismallowman: White Dog Corps Special Reward (All 4 players have to be White Dog Corps.)
Game Data
Stats

Stats
Calculation

HP

350

STR

203

SPR

113

DEF

154

SPD

172
This shows Kiwinyan's stat on level:

99

.
Moveset
Type
Name
Power
Attribute
Range

Attack

Sharp Claws
10x2
Single enemy

Technique

Rockslide
50
Earth
Single enemy

Inspirit

Fur Coat
Single ally
Greatly boosts an ally's DEF with kiwi fuzz

Soultimate Move

Stubble Barrier
Self
Maxes DEF with his tiny hairs and attracts attacks.

Skill

Juicy Goodness
When defeated, it fills up the soultimate meter of the yo-kai right next to him.
Busters Stats
Kiwinyan-Tank
| Stat | Number/rank |
| --- | --- |
| Hp | 570 |
| Strength | A |
| Spirit | D |
| Speed | B |
Button
Move/description
A
Attack (hits a nearby enemy)
X
Guard (

While holding X, you gets the enemy's attention and take less damage.)
YW Busters:Red Cat Team/White Dog Corps:
Kiwinyan-Tank
Strong against: Earth
Weak against:Wind
Busters skill:Juicy-The soultimate gage goes up by more than usual
Soul
YW 2:
Kiwinyan's soul-When the yo-kai holding this is in the middle, defense up
YW Busters:Red Cat Team/White Dog Corps:
Kiwinyan's soul-Soultimate gage goes up more than usual.
Quotes
Befriended: "I can't believe I lost when I'm so ripe... It's frustrating, so at least be my friend!"
Loafing: "Nyo...too...fuzzy." 
Being traded: "I've been looking for a nyew friend! You're just ripe!" 
Receiving food (favourite): "Yummeow!" 
Receiving food (normal): "Well, um..."
Receiving food (disliked): "Nyi feel sick..."
Etymology
Kiwinyan's "random" nicknames in Yo-kai Watch 2 are: Fuzzface, Kiwikat, Seedlin, and Mikey.
Name Origin
"Kiwinyan" is a combination of kiwi and nyan, onomatopoeia for a cat's call.
In other languages
Italian: Kiwinyan
German: Kiwinyan
Portuguese (Brazil): Kiwinyan
See also