This article or section does not meet Yo-kai Watch Wiki's quality standards.

Please improve it as you see fit. Editing help is available.
This article has been flagged since November 7, 2016.
Oranyan


ミカンニャン

, Mikannyan
| Attribute | Rank |
| --- | --- |
| | |
Side-game favorite food
Oranyan has no favorite food.
Base Stats

Total: 2960

HP


1230

Spirit


800

Power


930

Speed


1190

Defence


890
Stats of Oranyan is unknown.
Yo-kai Medallium biography

"More orange than cat, this Yo-kai would rather sleep on the table than underneath it."
Oranyan (Japanese: ミカンニャン, Mikannyan) is a Rank B Lightning-attribute Rare Yo-kai of the Charming tribe.
Appearances
Biology
Oranyan is a shiny orange cat with big black eyes and a light green nose. It's paw tips are solid orange, while it's muzzle and inner-ears are rich orange with pale cream lining. It's chest is colored to look like an orange wedge with a green sphere attached to it's collar. On its head is a small green cap with a single leaf attached to it, matching the haramaki around it's stomach. The flames on its tails are green. 
Profile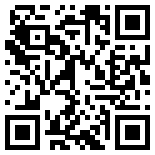 Yo-kai Watch: Wibble Wobble
Oranyan was put into the crank in multiple events involving him and the other Fruitnyan.
Yo-kai Watch 2
Oranyan can be found and befriended in the Harrisville school after scanning a QR code for the Orange Seed.
Yo-kai Watch Busters
Oranyan can rarely be befriended as a reward for beating Tattleterror in Boss Rush. Alternatively Oranyan can also be found in the VIP Patrol
Yo-kai Sangokushi
Oranyan, as Mikannyan Zhao Yun can be rarely befriended as a reward for beating Eyedra in a Super challenge. He can also be freed from the Crank-a-kai with a Chinatown (Dragon) coin.
Yo-kai Watch 3
Oranyan can be freed from the Crank-a-kai with a Sushi Coin, or alternatively if you have both versions linked you can befriend him in the Yo-kai World Restaurant.
Game Data
Fusion
Lightning Attribute


Oranyan
Evolution
Lightning Attribute


Oranyan

Stats
Calculation

HP

388

STR

198

SPR

169

DEF

121

SPD

162
This shows Oranyan's stat on level:

99

.
Type
Name
Power
Attribute
Range

Attack

Sharp Claws
10x2
Single enemy

Technique

Lightning
50
Lightning
Single enemy

Inspirit

Juiced Up
Single ally
Greatly boosts STR with a burst of pure, strong vitamin C.

Soultimate Move

Vitameow C
150
All allies
Heals all allies with a burst of pure vitamin C.

Skill

Juicy goodness
When defeated, allies' Soul Meters are filled.
Quotes
Befriended: "Nyaaa! You're strong, nya! Let's be friends, nya!"
Loafing: "Nyo...not...juicy." 
Being traded: "You wanna be my friend? I hope you like your vitamins!" 
Receiving food (favorite): "Ameowzing!" 
Receiving food (normal): "Nyot bad!"
Receiving food (disliked): "Nyo flavor..."
Etymology
Trivia
Name Origin
A 'mikan' is a type of Japanese clementine. 'Nyan' is the sound a cat makes.
"Oranyan" is a portmanteau of "Orange", and "nyan".
In other languages
| Language | Name | Meaning |
| --- | --- | --- |
| Japanese | ミカンニャン | |
| French | Oranyan | |
| Spanish | Naranyan | |
| German | Oranyan | |
| Italian | Aranyan | |
Portuguese (Brazil): Laranyan
See also