This article or section does not meet Yo-kai Watch Wiki's quality standards.

Please improve it as you see fit. Editing help is available.
This article has been flagged since November 7, 2016.
Yo-kai Medallium biography

"This Yo-kai knows that there's no honor greater than being placed on top of a strawberry shortcake."
Stawbnyan (Japanese: イチゴニャン, Ichigonyan) is a Rank B Fire-attribute Rare Yo-kai of the Charming tribe.
Biology
Strawbnyan is a magenta-red Yo-kai with yellow dots resembling seeds all over its body like a strawberry. It's paw tips, inner-ear, and its face is pale pink. Its nose is red and it has big black eyes. On top of its head rests the stem and leaf of a strawberry. Around its stomach is a dull pink haramaki, while the chest resembles a daisy. Attached to the collar is a very pale yellow bell. The flames of its tail are dull green.
Profile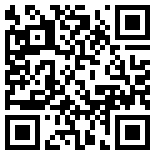 Scan Strawbnyan's QR Code at Piggleston Bank to obtain the Berry Seeds. He is found in Harrisville School, where he can be battled once a day until he's befriended through the regular method.
After scanning Starwbnyan's QR code, go to the present day Harrisville school and Strawbnyan will be there.
Strawbnyan can be freed from the Crank-a-kai with a Sushi Coin. He can also be befriended in the Yo-kai World, which is unlocked by linking the Sushi and Tempura versions of the game.
Strawbnyan can be found in the crank-a-kai or in the level 44 on terror time event.
Game data
Evolution
Fusion
Stats

Stats
Calculation

HP

1

STR

1

SPR

1

DEF

1

SPD

1
This shows Strawbnyan's stat on level:

99

.
Movelist
Type
Name
Power
Attribute
Range

Attack

Sharp Claws (Japanese: するどいつめ

Surudoi Tsume

)
10x2
Single enemy

Technique

Blaze (Japanese: 火炎の術

Kaen no Jutsu

)
50
Fire
Single enemy

Inspirit

Strawburst
Single ally
Sweet strawberry juice greatly boosts an ally's SPD.

Soultimate Move

Strawberry Roar
140
Fire
All enemies
Damages all enemies with a blast of strawberry breath.

Skill

Juicy Goodnes
When defeated, allies' Soul Meters are filled.
Etymology
Strawbnyan is based on a strawberry, which is a kind of fruit. 'Nyan' is the sound a cat makes.
In other languages
Italian: Fragonyan
Spanish: Fresanyan
German: Erdbeernyan
French : Maranyan
Portuguese (Brazil): Moranguyan
See also