This article or section does not meet Yo-kai Watch Wiki's quality standards.

Please improve it as you see fit. Editing help is available.
This article has been flagged since November 7, 2016.
Topanyan


トパニャン

, Topanyan
| Attribute | Rank |
| --- | --- |
| | |
| Time | Type |
| --- | --- |
| Daytime | Present |
| Skill | Effect |
| --- | --- |
| Linked Together | Topaz Power |
Side-game favorite foods
Chocobars


Wibble Wobble

Topanyan has no favorite food.
Base Stats

Total: 3040

HP


1260

Spirit


800

Power


980

Speed


1260

Defence


1020
Stats of Topanyan is unknown.
Yo-kai Medallium biography

"Jibanyan made of topaz. Making friends with it means you have inherently good luck."
Topanyan (Japanese: トパニャン, Topanyan) is a Rank A Lightning-attribute Rare Yo-kai of the Charming tribe.
Biology
Topanyan is a pure topaz Yo-kai with big black eyes. Its muzzle and paw tips are solid white, while its inner-ear and nose are gold. Around its belly is a pure gold band to match its collar, which has a light green sphere hanging from it. The flame on each tail is bright yellow.
Profile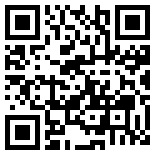 Scan Topanyan's Yo-kai Medal QR code at Piggleston Bank to obtain a Topaz Coin. Using it on the Crank-a-kai will award the Topaz Bell, which makes Topanyan appear.
Topanyan is in the lot by the stairs south of Mr Byrd's house in Blossom Heights, where he can be battled once a day until he's befriended through the regular method.
Connect Yo-kai Watch 2: Fleshy Souls and Psychic Specters, and get a key from the mystery man at San Fantastico. Enter the building behind him, go in until you find Toadal Dude and unlock the door next to him with the key.
Go through the whole dungeon and beat Hans Galore, who will drop a special Crank-a-kai coin that has a chance to free Topanyan from it.
Game data
Stats

Stats
Calculation

HP

346

STR

209

SPR

125

DEF

164

SPD

176

This shows Topanyan's stat on level: 99.
Movelist
Type
Name
Power
Attribute
Range

Attack

Sharp Claws (Japanese: するどいつめ

Surudoi Tsume

)
10-45x2
Single enemy

Technique

Voltage (Japanese: 雷神の術

Raijin no Jutsu

)
80-120
Single enemy

Inspirit

Topaz Power (Japanese: トパーズパワー

Topāzu Pawā

)
Single ally
Makes all of an ally's stats shine like topaz.

Soultimate Move

Glittering Paws (Japanese: つぶつぶオレンジ肉球

Tsubutsubu Orenji Nikukyū

)
20x10 (1)
15x10 (2)
All enemies
Attacks all opponents with rich topaz paws.

Skill

Linked Together (Japanese: じゅずつなぎ

Juzutsunagi

)
Stat boost for adjacent Yo-kai with same Skill.
Busters Stats
YW 2:
Topanyan-Attacker
| Stat | Number/rank |
| --- | --- |
| Hp | 665 |
| Strength | B |
| Spirit | D |
| Speed | C |
| Button | Move/description |
| --- | --- |
| A | Attack(hits nearby enemy) |
| X | Thunder (hits faraway enemy. If charged does more damage) |
Kon (Soul)
YW 2:
Topanyan's soul-The yo-kai right next to the yo-kai that has this will have their defense up.
Quotes
Befriended: "I've got a funny feeling we should just be friends already!"
Loafing: "Nyot nyaow."
Being traded: "What a beautiful day to meet a nyew friend!"
Receiving food (favourite): "Nyumm..."
Receiving food (normal): "Nyot bad..."
Receiving food (disliked): "Nyo way!"
Before battle:
"What is it nyaow? Are you going to give me something to eat or what?! Don't get my hopes up... Wanna battle me? Food tastes so much better after a battle!"
"You ready? Let's get some exercise before eating!"
"Really? But it makes food taste so much better!" \ "Let's work up an appetite! One round, c'mon!"
Post battle (was not befriended):
"That was good exercise! This'll make food even better! I'm usually around here, so come back again nyext time!"
Post battle (was befriended):
"What do you eat to become so strong? I've decided! I'll go with you nyaow!"
Trivia
In other languages
Japanese: トパニャン Topanyan
Korean: 토파냥 Topanyang
Spanish: Topanyan
Italian: Topanyan
German: Topanyan