The contents of this article have been suggested to be merged into the page: USApyon.

Discuss this on the article's talk page.
USApyon Queen


USAピョンQ(クイーン)

, Usapyon Kuīn
| Attribute | Rank |
| --- | --- |
| | |
Side-games number
USApyon Queen is not numbered.
Favorite foods
Doughnuts


Yo-kai Watch 3

USApyon Queen has no favorite food.
Side-game favorite food
USApyon Queen has no favorite food.
Base Stats

Total: 0
Stats of USApyon Queen is unknown.
USApyon Queen (Japanese: USAピョンQ, Usapyon Kuīn) is a Rank A Ice attribute Merican Yo-kai of the Shady tribe.
Appearance
Personality
Relationships
Abilities and Power
Moveset
Type
Name
Power
Attribute
Range

Attack

Smack Down
25-55 x 2
Single enemy

Technique

Blizzard
70-112
Ice
Single enemy

Inspirit

Dignity of the Queen (女王の品格)
Single ally
All stats up by a bit.

Soultimate Move

Pyon Q Infinite Love (ピョンQ無限の愛)
120-180
Restoration
All allies

Skill

Light Aura (光オーラ)
Restores HP little by little to allies in the front.
How to Befriend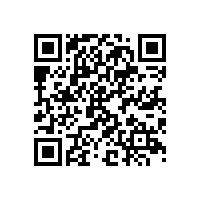 USApyon Queen along with the other Card Yo-kai are obtained by scanning QR codes
Scan this QR code in the bank and receive the Queen's Card
With this item USApyon Queen will now show up in the Hazel House on the East Wing of the 1st floor, where you can battle him in a daily battle.
History
Quotes
Befriended: "Mufufu... aren't you something, dani. We're friends now, so treat me well, dani?" (ムフフん... ユー やるじゃないダニ. 仲間になって よろしくだによ?)
Receiving food (favorite): "This taste tickles my heart, dani." (むふふな お味ダニ)
Trivia
Origin
Name Origin
Ad blocker interference detected!
Wikia is a free-to-use site that makes money from advertising. We have a modified experience for viewers using ad blockers

Wikia is not accessible if you've made further modifications. Remove the custom ad blocker rule(s) and the page will load as expected.