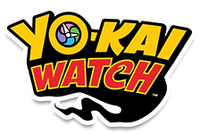 Yo-kai Watch (Japanese: 妖怪ウォッチ, Yōkai Wotchi, literally meaning; "Spirit Watch") is a series of role-playing games developed and published by Level-5. Each game has its own unique story, Yo-kai, quests, and characters. The franchise has released games and merchandise worldwide as well the animated series based on the franchise.
History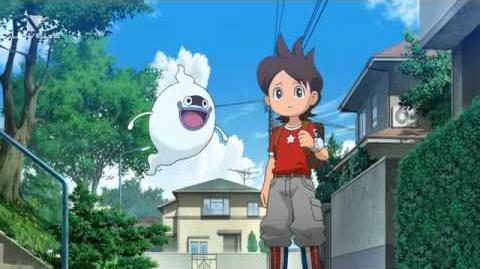 The success of their three major IPs, Professor Layton, Inazuma Eleven, and Danball Senki let Level-5 to create a new IP that is meant to stay for a very long time. They took a popular anime and manga series Doraemon as their influence and decided to create the IP Yo-kai Watch. Their first step into the development was to make the player explore freely and walking around in an open-world environment.
Before the franchise was released as a video game, the series was first released as a manga on December 15, 2012. Afterwards, Level-5 released a game trailer that was released on the E3 in 2011, which first shown the game running on the Playstation 3. The Playstation 3 version showed a much larger world, but Level-5 changed the platform from Playstation 3 to Nintendo 3DS.
Popularity in Japan
Their first video game released in Japan and became a major success. It debuted with 53,000 sold copies in its first week and sold in total 1.29 million in 2014, which became one of the best-selling games on the Nintendo 3DS.
The sequels of the game became extremely popular and the demands in other countries than Japan were extremely high. The animation series that is based on the game became one of the most-watched animated series in Japan, mostly ending in the top ten of the rates alongside with other popular animation series such as: Detective Conan, One Piece, Pokémon and Doraemon.
The franchise gained as well numerous of cross-overs in Japan with popular characters from popular series or franchises. The popularity in Japan leads Yo-kai Watch to become a phenomenal creation, as it became quickly a multi-billion franchise.
The franchise sold exact 10,438,903 copies in Japan alone, which excludes digital sales.[1]
Release in the west
The western audience were interested in the game, which plannings were revealed to release the first game worldwide. However, the game was released seperately in the west.
In 2015, the first game was released in North America, South Korea, Australia and New Zealand. In 2016, Europe received the first game during the Spring. The animation of the series aired as well in west, with only one season and as well a second season. The anime is revealed to be very popular in the west.
The game has proven, not to be so popular in the west other than Japan and Europe. The first Yo-kai Watch game sold in North America very low, with 360,000 copies since 2017. This led Level-5 to change their plans for North America to make the franchise popular, brining events in North America ahead of Japan. The first Yo-kai Watch game, sold much better in Europe than North America and even Japan with ony 650,000 copies. The game are very popular in France and Spain, which the game even received high demands from the customers. The situation in Europe has led that Yo-kai Watch 2, will be debuting in Russia, which also the European marketing of the franchise has different plans than the North American markets and promoting the franchise in different countries.
Games
Main series
Boxart
Title
Japanese title
Release date
Yo-kai Watch
妖怪ウォッチ
NANovember 6, 2015
JPJuly 11, 2013
EUApril 29, 2016
AUDecember 5, 2015
KONovember 26, 2015

Yo-kai Watch 2: Bony Spirits and Fleshy Souls
妖怪ウォッチ2 元祖
妖怪ウォッチ2 本家
NASeptember 30, 2016
JPJuly 10, 2014
EUApril 7, 2017
AUOctober 15, 2016
KOApril 20, 2017

Yo-kai Watch 2: Psychic Specters
妖怪ウォッチ2 真打
NASeptember 29, 2017
JPDecember 13, 2014
EUSeptember 29, 2017
AUSeptember 30, 2017
KOSeptember 21, 2017

Yo-kai Watch 3: Sushi and Tempura
妖怪ウォッチ3 スシ
妖怪ウォッチ3 テンプラ
JPJuly 16, 2016

Side series
Collaboration series
Mobile series
Icon
Title
Japanese title
Release date
Yo-Kai Taiso Dai-ichi Puzzle da nyan
妖怪ウォッチダンス:ジャストダンス特別版
JPJuly 16, 2013

Yo-kai Watch: Wibble Wobble
妖怪ウォッチ ぷにぷに
Android:
NAMarch 24, 2016
JPOctober 21, 2015
EUMarch 30, 2017
KOJune 23, 2016


iOS:
NAMarch 24, 2016
JPOctober 28, 2015
EUMarch 30, 2017
KOJune 23, 2016


Yo-kai Watch Land
NAJanuary 3, 2016

Yo-kai Daijiten
妖怪大辞典
JP2017

Yo-kai Watch: Gerapo Rhythm
妖怪ウォッチ ゲラポリズム
JP2017

Regional box art differences
North America box arts
European box arts
References
Ad blocker interference detected!
Wikia is a free-to-use site that makes money from advertising. We have a modified experience for viewers using ad blockers

Wikia is not accessible if you've made further modifications. Remove the custom ad blocker rule(s) and the page will load as expected.